Archive for December, 2011
Dah pulang ke pangkal jalan… Hehe
Naik flight lepas maghrib. Lama tak naik flight malam ni… Sejuk ya rabbi. Mujur mek kenit tu pakai jaket n stokin panjang. Next yr naik flight, dah kene byr tambang dah laa utk dia tp mcm tak harap je dia dok sorang. Mesti dia pun nak diriba tu nanti..
Laptop tak sempat on lg… Fuh, malas plak rasa nak on. Takdak mood… Mood tertinggai kat kl kut. Tak sampai kb lagi. Malam ni mek tido pukul 11 mlm, besok nak kena tido lg awal pulak. Sekolah start pukul 8.30 am so pukul 7 am, mek kena bgn dah. Dah kalau tido lambat, camner plak la nak bgn awal. Harap by bukak sekolah, takdak la poblem nanti.
P/s : on behalf of my sistah, sesiapa berminat membeli set exclusive Tabita, boleh email gua kakakdegil@gmail.com
Lama sgt tak update blog maka spammer pun datang menyerang! Besok malam gua update laaaa …
Penuh email dgn komens mintak diapprove. Menyemak.. Tahuuuuu…
Oh, besok gua akan pulang ke pangkal jalan.. Huhuuu
P/S : rinduuu kat pvr gua :(
Memang cepat kan budak membesar. Tengah packing baju, teringat nak copy gambar bawak kl .. antar cuci. Jumpa this video. Menanges gua tengok.. rindunya masa masa dia baby. Dah besar dah laaaaa anak gua.. sob sob…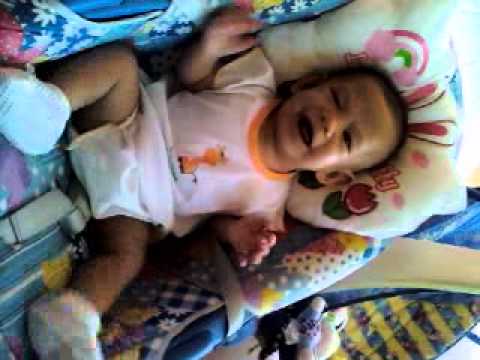 P/S : Macam kejap jer membesar. Tak lama lagi sekolah, pastu masuk u, pastu kawen. Serius sedihnya rasa.
Petang tadi, gua bersama teman tercenta cik kacang telah ke Kinderland KB. Nak bayar registration fee. Wah, tak percaya. Lagi 3 minggu, hazel nak masuk sekolah.
Otw tdi, berkaca jugak mata. Minah tu rileks je. Dok aloo aloo kat sebelah. Sedih plak gua rasa. Haih…. sekejap sangat rasa dia dah besar. No more baby hazel. Kadang2, dukung dia macam dukung baby and dia pun terus berlakon jd baby. Siap uwek uwek… kaki tangan pun mcm baby. Hahaha.. berlakon lebih la hazel.
Balik tadi try pakaikan baju sekolah dia. Alololoooo…kiutnya. pastu, mula la minah tu. Syiok nak g sekolah plak. Sampai nak amek gambar pun tak boleh. Happy benar. Tadi masa g bayar pun, mula2 dia takmu langsung turun. Kejap je lepas tu, terus babai babai kat admin sorang tu, si shiney. Bila tgk list nama, ada sorang malay lg baru register. Boy pulak tu. Lega jugak la ada sorang lg malay. Malay lag sorang dah 5 thn. Ada jugak india sorang.
And today, 1st day hazel pakai crocs hello kitty dia. Haaha, dah beli lama sgt..tp tk muat. Ni baru muat. Suka betul dia. Siap duk cakap kiutttt tangat. Hobi baru dia jugak pegang muka memi dgn 2 belah tangan n cakap 'tiyutttttt ami'. Memang best sangat bila anak puji mak dia kiut. Hahhha… bagus anak mk. Tu yang buat makin sayang tu. Hehehe
P/S : balik je, terus rasa nak baby baru … haha. Baby baru, cepat datangggg *plink*