1st Time Nih !
1st time memi nak upload vid Hazel dalam blog. Saja lah test test. Takdak keje kan. Duk umah pun memang duk mengadap laaa budak cinonet ni. Nak nak time dia berjaga (sebab selalu tidur jer.. hobi dia). Bila mulut dia bising.. adoi. Kiut sangat lah..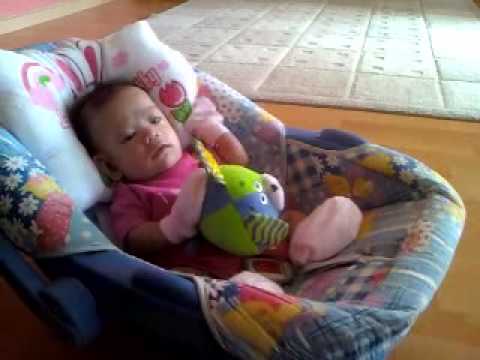 p/s : Abaikan sore bergetar yang dok cakap Hello Hello tu. Memi excited lebih tgk anak dia menggeletis
Semalam pagi jugak la, 1st time tinggalkan Hazel ngan dadda dia. Tak pernah lagi ni.. tinggalkan pun sebab nak ke bank. Nasib la bank dekat jer.. kut kalau jauh, kene tinggal sampai berjam, cam tak rela jer ni. Time tinggalkan pun, dah kasik ( . Y . ) siap siap n tidurkan. So, senang lah dadda dia. Just tengok tengokkan. Alang alang dah ke bank kat The Curve tu, wajib lah intai intai sket. Sale sana sini.. adoi. Bila nak ajak dahlingku yang hensem lagi macho ni (ayat ayat memujuk). Tak sabar betul lah.
Untuk peminat toys from Japan, incl. Hello Kitty and Bandai.. ada toys carnival kat ruang legar tu. Hello Kitty siap ada perfume n makeup dia sekali. Sekali bento lah, bags and macam macam. Tak sempat nak belek satu satu. Until 21st March ni, so sapa yang memang layan Hello Kitty boleh lah layan ni. Macam macam ada..
P/S : Lapar laksa ngan ABC. Sedapnyaaaa..
Related posts:
Hilangkan ngantuk korang Hello there! If you are new here, you might want...
Selangkah ke alam.. Hello there! If you are new here, you might want...
Sampai Hati Hazel Buat Memi Camni :( Hello there! If you are new here, you might want...
Related posts brought to you by Yet Another Related Posts Plugin.